DDAC Wins King Long 2015 Annual "Excellent Quality Award"
2016-03-16 18:38:52 hit:3091
Since the early spring of 2016, DDAC has constantly received good news from King Long that it obtained King Long's order of 298 sets exported to Saudi Arabia in February and acquired an order of 309 sets exported to Thailand in March. Xiamen King Long 2016 Annual Supplier Meeting held in Xiamen in March 11, DDAC won King Long 2015 Annual "Excellent Quality Award".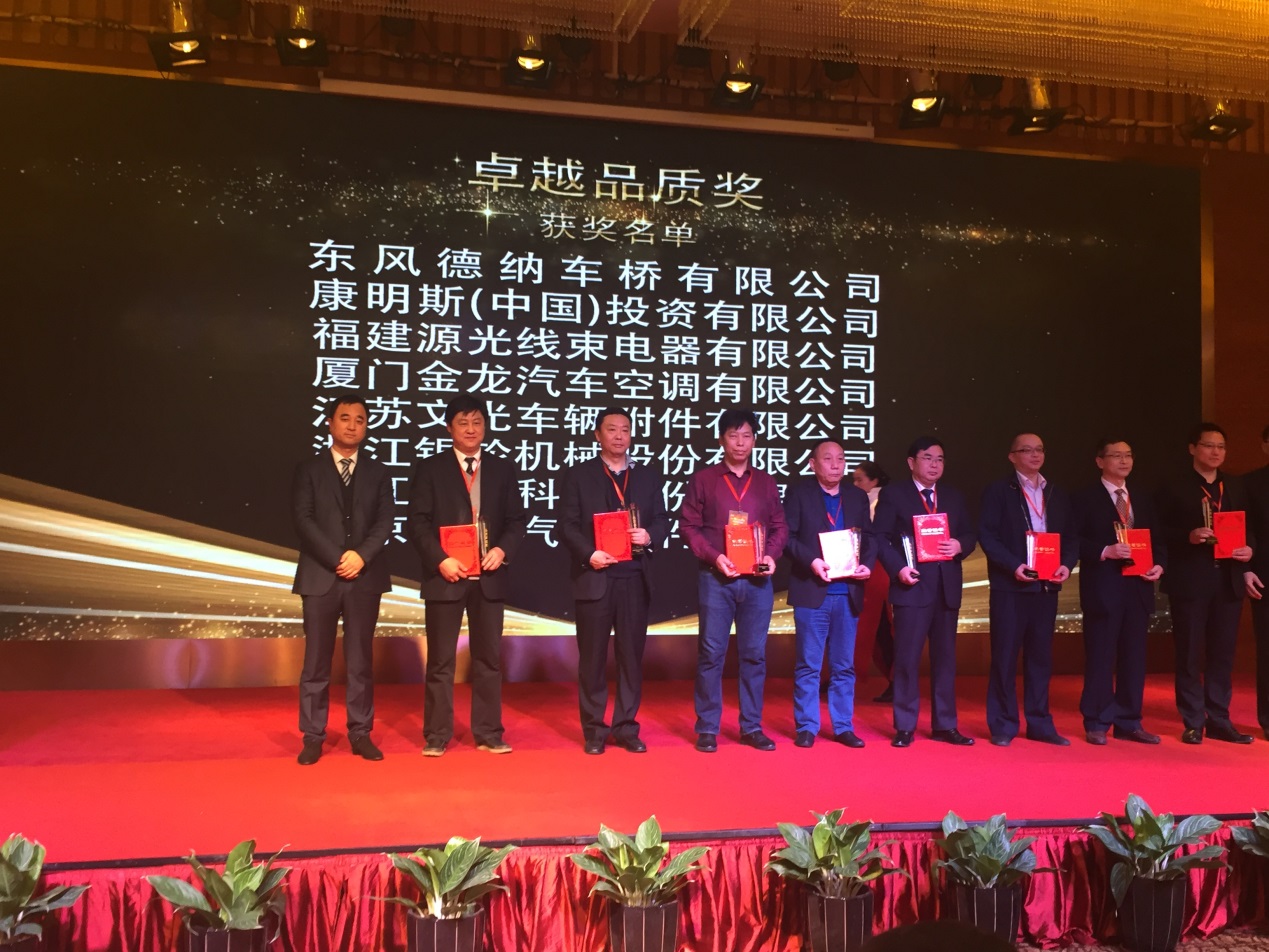 In recent years, with continuous quality improvements, DDAC steadily enhances the quality of its products.
The launch of P1301
brought a new climax for DDAC in emphasizing product quality.
Xiamen Branch practically implements the working principle of "market-centered" and quality improvement program of the company, and works on five
aspects
: reinforcing quality system management, strengthening process control, rectifying primary quality problems,
strengthening
quality control and intensifying after
-market
sale
s
. As a result, the quality of axle assembly steadily improves with significant achievements.
In 2015, Xiamen King Long specially sent a letter to the Xiamen Branch, highly praising the quality of axles it supplied.

Professional
ism
makes quality, quality wins glory! "Excellent Quality Award" represents acknowledgement and encouragement of King Long for DDAC's product quality.